V.I.P Sign Up Service
Speed up your "pick up" by setting up an automatic credit card charge account so you can be on your way quickly.  Fill out this application and bring it in
V.I.P Discount – pre-pay with cash and receive 10% off your order.

Coupons
Check out our current coupons: Print, clip, and save!

Informative Article Archival
Interesting topics and information we have collected.  We hope you enjoy these.

Blog Articles
Want to keep your garments looking clean so they last longer? Check out our blog articles with tips on how to care for and store your favorite clothing.
---
Why is Digital Tracking so Important?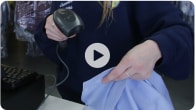 Our use of bar codes and computer based tracking allows us to follow your garment through the system, minimizing any lost garments and keeping the process on time.
Testimonials
I have been a customer of Executive Cleaners for over 10 years. They offer a premium service that has the best of everything. Convenient location, reasonable pricing and an organized attentive staff that does a great job.

---
Our Locations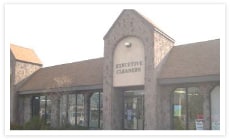 Milford
351 Boston Post Road
203.877.4747
Monday – Friday 6:30 am – 7 pm
Saturday 8 am – 5 pm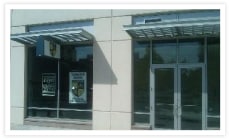 New Haven – Howe St.
2 Howe Street
203.777.7000
Monday – Friday: 7 am – 7 pm
Saturday 8 am – 5 pm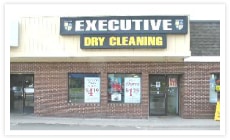 New Haven – Foxon Blvd
375 Foxon Blvd
203.469.7599
Monday – Friday 7 am – 7 pm
Saturday 8 am – 5 pm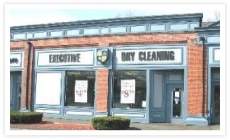 Hamden
3000 Whitney Avenue
203.407.1001
Monday – Friday 7 am – 7 pm
Saturday 8 am – 5 pm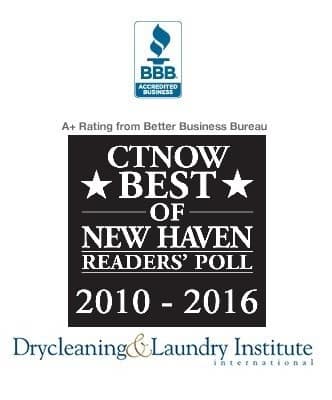 Executive Cleaners is a business that is on top of its game. They deliver outstanding quality cleaning, excellent customer service with a wonderful, friendly staff. Executive cleaners: " Simply the best".

Executive Cleaners is simply the best! I have been using their services for more than a decade and their attention to detail, excellent customer service and quality cleaning is far superior to any provider in the industry.

Executive Cleaners has been my dry cleaner of choice since 2010. I started going there as a result of a local coupon that they had offered for dry cleaning services for my comforters. Even though I live 20 minutes from their Milford location I always make the extra trip out of my way to get the best service for my clothes. As you can see by their wall, they have won many "Best Of" awards and definitely deserve it. I always recommend Executive Cleaners to anyone who asks me for a dry cleaner.